If you're anything like like me, you tire easily of your décor. I literally have a whole basement full of design goodies that I've "broken up" with over the years. I desperately need to have a garage sale, but I digress. Anyways, since it's a new year, I figured what better time than the present to do a quick home refresh!  And, I'm sticking to more classic looks that you'll stay fond of for quite some time – fingers-crossed!
Here are a three different looks using key pieces that can be easily interchanged with your current decor, or with the other options (i.e. a mirror, a vase, a tray and a pillow). Bonus, all of these items have been sourced from online storefronts to make purchasing even easier – links to items under images.  Enjoy!
Look 1:  Modern Farmhouse
Look 2:  Glamorous Bohemian
Look 3:  Mid-Century Modern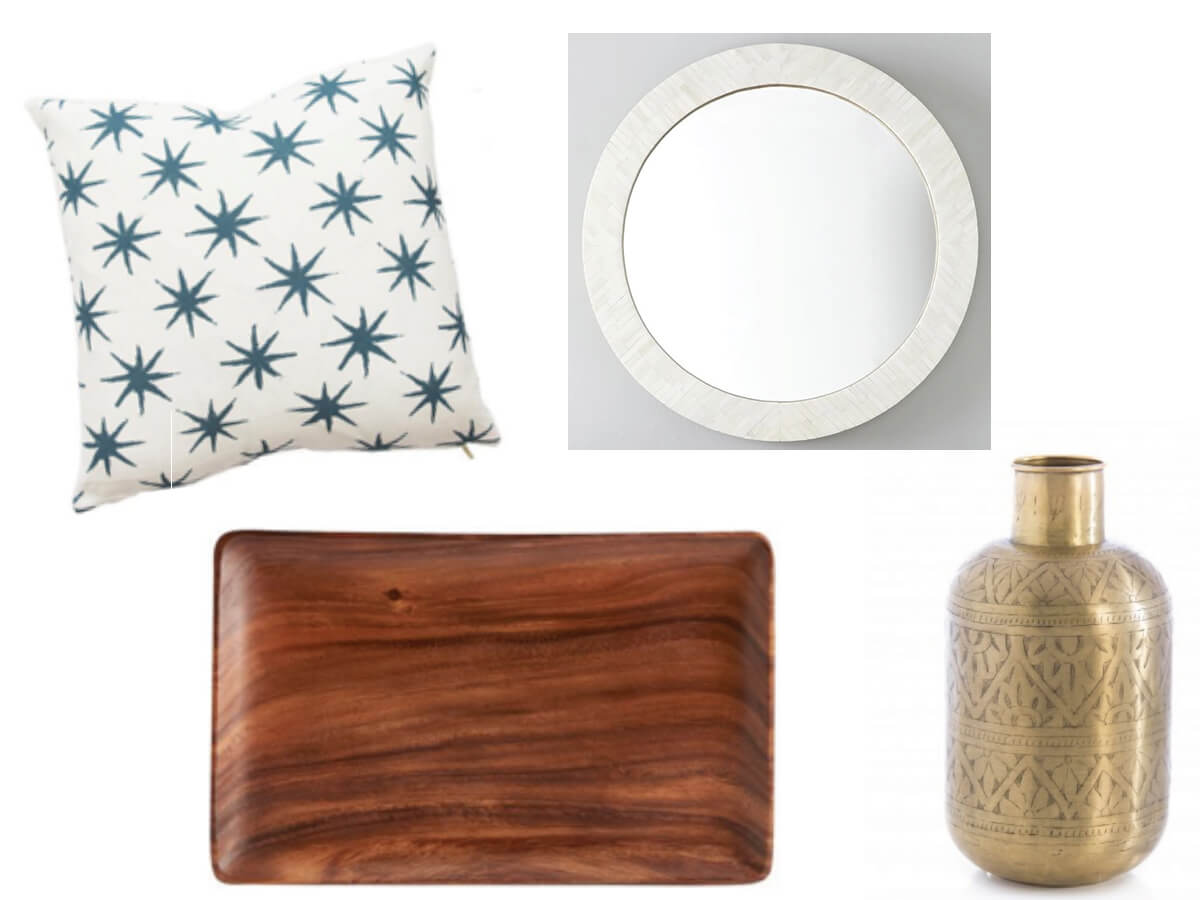 So, are you a Mid-Century Modern Type or a Modern Farmhouse type?  Make sure to let us know in the comments below.  Cheers to the New Year!